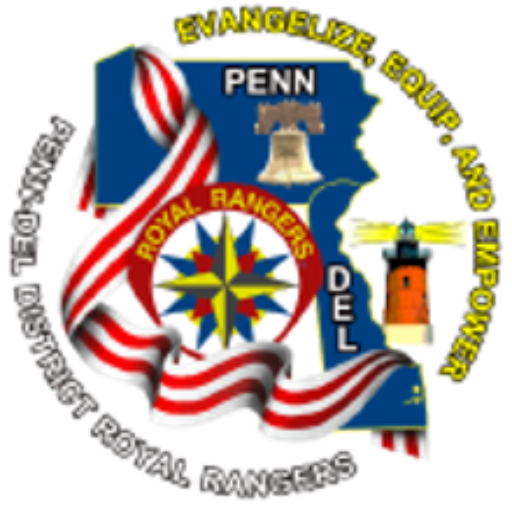 District Leaders Conference
Who should attend the November 19, 2022 PennDel Royal Ranger District Leaders Conference?
It will be held at Camp Berry and is for all leaders to come and learn how to safely operate many of the activities at camp, opening and closing the camp, and the equipment that is here.  We would also encourage the older boys that wish to assist overseeing events to also attend.  It will be essential for Outposts, Sections, Church Groups, etc. to have certified folks to operate the different activities and know how to open/close the camp.  We want the camp to be open to as many people as possible, but want everyone to be safe while having fun – -so please join us for this day of training.  For some activities or equipment there may be additional training needed, which can be arranged.
For those teaching, don't forget to put a couple pages together that will also go on the PDRR website for reference.
Overview for November 19, 2022 Training DLC at Camp Berry

SCHEDULE

8:00 – 8:30 Coffee, Tea, Snack  – Farm House Porch – take to Barn Meeting Room
8:30-8:50 – Devotion – Pastor Dwan Newsome – -Barn Meeting Room
8:50 – 9 Overview of the Day – Steve Steffel — Barn Meeting Room
9-10am — Climbing Wall – Mike Warner — Barn

General Camp

10-10:30 — Open/Close – Non-Winter – Brent Heller – – Barn Meeting Room

Open/Close – -Winter – Brent Heller
Break – 10:30-10:40  — RK Pavilion – Snack
10:40-11 — RV Area – Open/Close – Non-Winter and Winter – Chad Hetrich
11:00 – 11:15 — Water Slide & Ladder to Creek – Brent Heller
11:15 – 11:35 — Paint Ball – Rob McCoy
11:35 – 12:00 Shooting Sports – BB Gun, .22, Shot Gun – Greg Bahleda
Lunch – 12-12:30 – Main Pavilion or Farm House Porch
12:30 – 12:50 — Zip Line – Steve Slusser
12:50 – 1:25 — Archery – Fred Moyer, Greg Scott
1:25 – 1:45 — General Store – Darryl Eberly
1:45 -2:00 — Air Cannons – Steve Steffel
Mowing, Running Equipment, Other Important Info on Camp

2:00 – 2:30
Kubota w/8' rear deck – George Pentz, Brent Heller
John Deere riding mower – 60" deck – George Pentz, Brent Heller
Other Equipment, non-alcohol gas, treatment – Brent Heller
FCF Safety Reminders – Mark Lance

2:30-2:45
Knife and Hawk
Black Powder

Wrap Up  2:45: – 3:15 pm

Financial Report
Roundtable
Leadership 5 Minute Challenge
Close in prayer
Dismiss – 3:15 pm