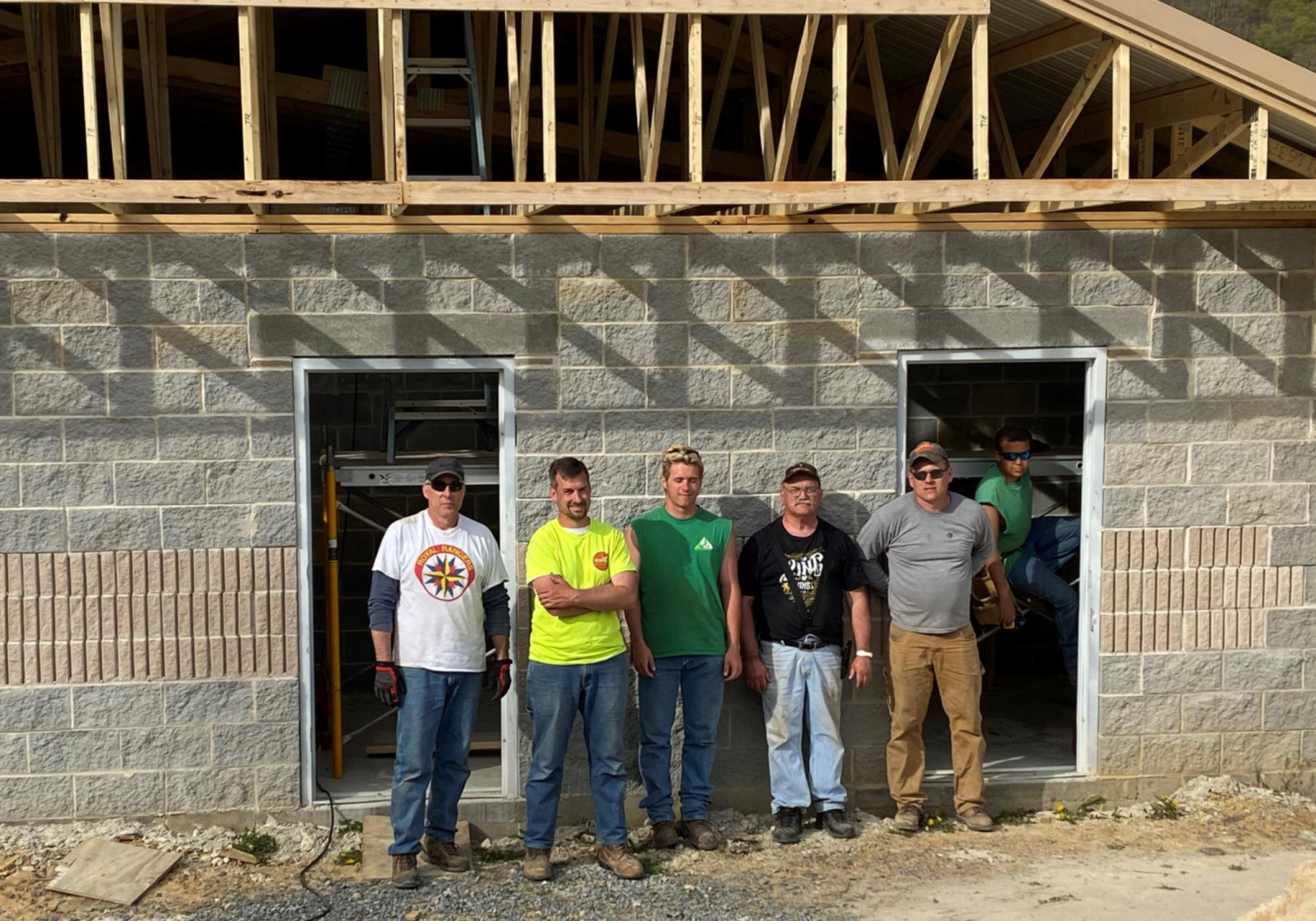 Camp Berrry Work Day
Chad Hetrick will be coordinating this workday.
Upper wall and ceiling framing that will allow wall and ceiling panels to be put in.  Palm nailer or other nailers can be used – palm nailer is there and large box of nails.  2 Bakers Scaffolds can be assembled and used.  Also a 2nd 100' hose is there if someone wants to bring another palm nailer or air power nail gun.
Insulation baffles near eaves can be put in with small air power stapler).  Fiberglass panels are outside the shower house and can be ideally, we only need to trim the ~4' side to 48".
Mike Ardeno will be working on vent piping and checking all final needed plumbing parts.  4" and 2" pipes in trailer under main pavilion.  The 1-1/2" pipes are for the septic field.  There are a number of 10' CPVC 1-1/2" pipes standing up in back of the climbing wall.  Some parts in the shed by the lower pole barn.  Reb tubing is in the basement of the farmhouse.
Melvin Headlee, if he is able to come, can finish work on the Central Distribution Center – circuit for lighting and soffit.  All parts in the lower barn.
Other Work:
First bay in the upper barn on the right can be cleared near the wall for the propane stoves to go into.  The stoves should be in the main pavilion and can be tarped and stapled at the bottom to keep dirt and bugs out and then put in the back of that section against the wall.  It may be possible to stack the smaller on top of the larger if It will not cause any damage.  They should be able to be moved with the forks on the tractor (very carefully – perhaps with ratchet strap around stoves and forks).
After Thanksgiving, Andy Baker plans to be up and will dig the hole for the 3 septic tanks and we have a trap to put in when the first tank goes in and then the tanks need to be connected at the bottom.
There is Lasagna in the freezer and a pizza, but we can get sandwiches in East Waterford if desired – -Order form in the kitchen and gray phone in the kitchen has "Long's" telephone number, District will reimburse.
Each task could use several people, so consider coming and helping get the above tasks done