PDF version of the July-September Update
July 10-15 — National Camporama, Eagle Rock, MO.
August 2-6 — PDRR Junior Leadership Development Academy.
August 13 – Girls Ministry, Newville AG
August 25-28 – PDRR – JLDA — Aviation Action Camp.
August 27 – -Work Day at PDRR Camp Berry
September 10 – Work Day at PDRR Camp Berry
A very special thanks to everyone who came on Aug 27 and Sep 10 – a lot was accomplished!

National Camporama July 11-15, 2022
PennDel had best flag, was 2nd in District attendance in the Region and our shooting teams did extremely well, taking 1st, 2nd and/or 3rd places in several shooting events.
We had 114 registered for Camporama. There were about 2,500 in attendance. Activities, devotions and evening services were excellent. Many responded at each service. Many other pictures available on social
media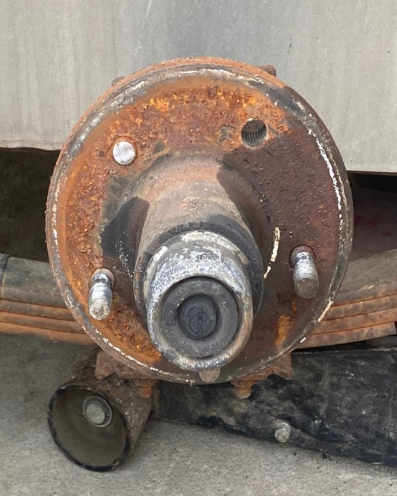 Junior Leadership Development Academy Aug 2-6, 2022
Learning through the Hear, See, Do, Teach method. Leadership Training can be fun – don't let your boys miss out in 2023 – plan now!!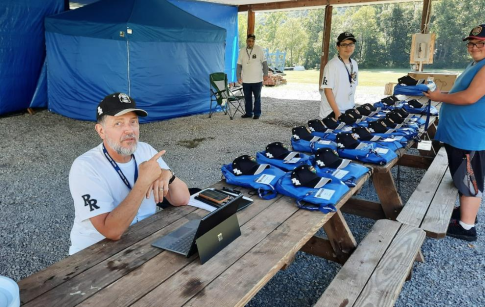 Aviation Action Camp in Mechanicsburg, PA
22 registered – making gliders, visiting Capitol City Airport and cooling off with a water sport, flying in a small plane and seeing a hot air balloon up close.
Staff: Steve Steffel, Aaron Perry, Rob McCoy,
Chefs: Marcos, Stephanie and Isabella Ramos.
Planning and Prep: Chris Vincent, Paul Sheaffer
Visit by a balloon, learning about aircraft maintenance, ground school and great food thanks to our chefs.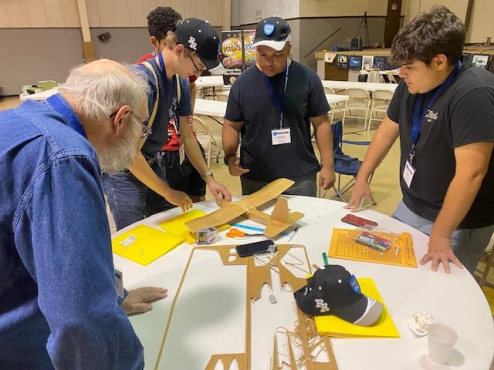 Sep 10, 2022 Work Day
Retaining wall has 2 layers of geo-grid packed down with soil, Max, Darryl and Jayden working on putting in block. It is very close to being finished. Andy running the excavator tamping and filling.
Interior walls going in (Rich Morrow, Rodney Shuey, Jeremy Shuey, Scott Parthmore, Joe Brockeyer) and Jayden weed-wacking a large part of the property and George Pentz was mowing.
Brent Heller and Steve worked on bracing trusses, and got gable ends ready for metal. Windows are also ready to go in. The retaining wall is almost finished, and the walls are going up inside. Cleanup is always important!
Hope to have it "dried in" before winter!
On Aug 27th, the crawler-loader was moved back to the main pavilion and a lot of clean up done in preparation for Sep 10 – which was a very productive day.
Thanks to George Pentz, Joe Brockmeyer, Darryl Eberly, Max Schrom, Rodney Shuey, Andy Baker, Scott Parthmore, Brent Heller, Rich Morrow, Jeremy Shuey, Jayden, and Steve Steffel, a tremendous work team.